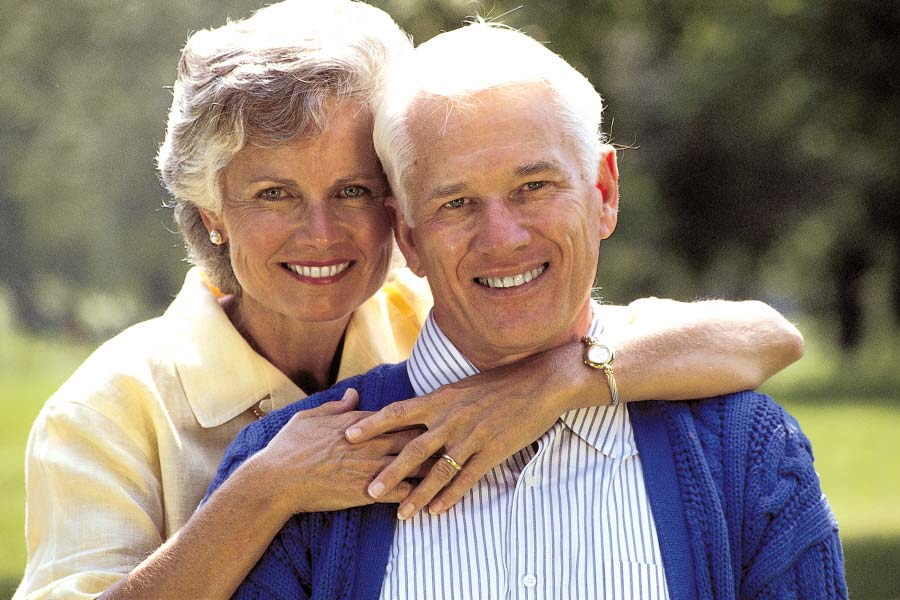 Dentures are a common dental prosthesis that people can opt for when missing full or partial sections of their teeth. Dentures can restore your smile and function in daily activities. With the many options available for restorative dental care procedures, you may be wondering, are dentures right for me?
Dentures
Dentures replace missing teeth and restore the appearance of your smile. We offer two types of dentures: full and partial dentures crafted out of a gum-like acrylic base with false teeth. Having options when it comes to dentures can help make the decision easier.
If you've lost a majority, or all of your teeth from an accident, gum disease, or tooth decay, then it may be worth considering getting dentures. Dentures are also a great option if you are missing out on normal activities due to a lack of confidence or want to retain a healthy shape of your face.
Full & Partial Dentures
While dentures can replace missing teeth, you should still have healthy gum and tissue to support the dentures. This is important when it comes to the function and comfort of your dentures. Visiting our office to evaluate your gums and tissue can further help you decide if dentures are for you.
Full Dentures
If you need to replace an entire row of upper or lower teeth, full dentures can complete this job! You can attach full dentures with an adhesive or by getting dental implants. Getting implants with dentures can provide security and comfort.
Partial Dentures
Partial dentures are great for those who only need a few teeth replaced. Partial dentures are a better choice when you still have natural teeth on the gum line. However, these are secured with plastic or metal clips on the natural teeth surrounding them.
More About Dentures
With the high-quality material that makes dentures, you won't even know that they are fake. Dentures are safe and affordable. When you get dentures, following your care instructions is important. In general, avoiding harsh cleaning materials and hard food can ensure the dentures will last for continued use.
Dentures at Milltown Family Dentistry
If you think dentures are right for you or still have questions about the differences between dentures, contact our team at Milltown Family Dentistry so we can book your consultation today!
Contact Us