Professional Teeth Whitening in Carrboro
If you're hoping to get a younger and healthier appearance, one of the easiest ways to achieve that is with professional teeth whitening. Teeth whitening at the dentist is more effective than using over-the-counter whitening products because the results are more dramatic and long-lasting. Drs. Ben and Megumi Lambeth and the Milltown Family Dentistry team can help you achieve your best smile. Schedule a cosmetic consultation with us to learn about your options.
Contact Us
Jump to FAQ
What Causes Teeth Stains?
There are a variety of factors that can contribute to stains on your teeth. Extrinsic stains are stains on the outer layer of teeth while intrinsic stains occur on the inner layer, or dentin, of the teeth.
Extrinsic stains can be caused by:
Dark beverages like coffee, tea, colas, and red wine
Foods like tomatoes and dark berries
Smoking
Intrinsic stains can be caused by:
Excessive fluoride exposure in childhood
Trauma or injury in childhood that affected the development of the permanent tooth
Trauma to a permanent tooth that caused internal bleeding
Certain medications
---
Benefits of Teeth Whitening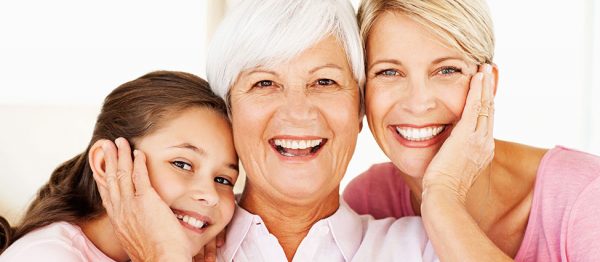 Whitening your teeth can provide immediate benefits to your self-esteem and even your interactions with other people. Some of the benefits of whitening that our patients love the most include:
Improved confidence
Enhanced personal and professional interactions
Healthier, more youthful appearance
Reduction of appearance of fine lines and wrinkles
Increased desire to maintain good oral hygiene
---
Teeth Whitening Options
At Milltown Family Dentistry, we offer two great ways to get a whiter, brighter smile on your own time. Our take-home teeth whitening kits are more effective than over-the-counter options, but you still get to use them in the comfort of your own home. We'll also work with your budget to find the financial option that lets you get your dream smile on your budget.
One-Size Whitening Kit
Like over-the-counter whitening trays, our one-size trays are meant to fit any mouth. The difference is that we give you professional-strength gel to use with the trays, so you will achieve dramatic results in a short amount of time.
Custom Teeth Whitening Trays
For tailored teeth whitening option, try our custom kit. Before you begin your whitening routine, we bring you in to take impressions of your teeth. Using those impressions, we have whitening trays made that fit snugly on your teeth. This keeps the whitening gel – which we give you – on your teeth for longer. You'll see amazing results fast, so get ready to show off your brilliant new smile!
Call Today
---
Teeth Whitening FAQs
How does teeth whitening work?
There are two main whitening processes used in professional teeth whitening.
With bleaching procedures, the active ingredient (usually carbamide peroxide or hydrogen peroxide) works to remove surface and deep stains to brighten teeth. Chairside whitening involves the use of a light to activate the process. Results are instant, so you leave your appointment with whiter teeth. At-home whitening trays are worn for several hours a day or overnight for a few weeks to get results. Whenever you notice new stains, just wear the trays and gel again.
Non-bleaching procedures use physical and/or chemical reactions to remove stains. Toothpastes use gentle abrasion to remove stains. Specialized whitening toothpastes also have ingredients in them to provide additional stain removal.
Does teeth whitening work on yellow teeth?
If your teeth are yellow due to surface stains caused by external factors, teeth whitening is a great option as bleaching procedures work well on stains found on the enamel of teeth. If, however, your teeth are naturally yellow, or have yellowed due to intrinsic factors such as aging, over-exposure to fluoride, genetics, or certain medications, professional teeth bleaching can help some, but it may not completely eliminate the yellow coloring of your teeth.
Does teeth whitening work on fillings?
Tooth-colored fillings do not change color with whitening procedures. If there is a drastic difference in the color of your teeth and filling after a whitening procedure, you may want to have the filling replaced with one that matches your new tooth color. Patients who have numerous fillings, or other dental restorations such as crowns, may want to consider alternatives to teeth whitening.
How long does teeth whitening last?
Results of teeth whitening procedures last anywhere from six months to a few years. It all depends on your body and your habits. People who smoke, drink red wine or dark colas, or eat dark berries are more likely to have to whiten their teeth again sooner rather than later as these things all cause surface staining. If you're concerned about getting whitening results that last, talk with one of our dentists about the best option for your needs and lifestyle.
Call Today To Schedule An Appointment!