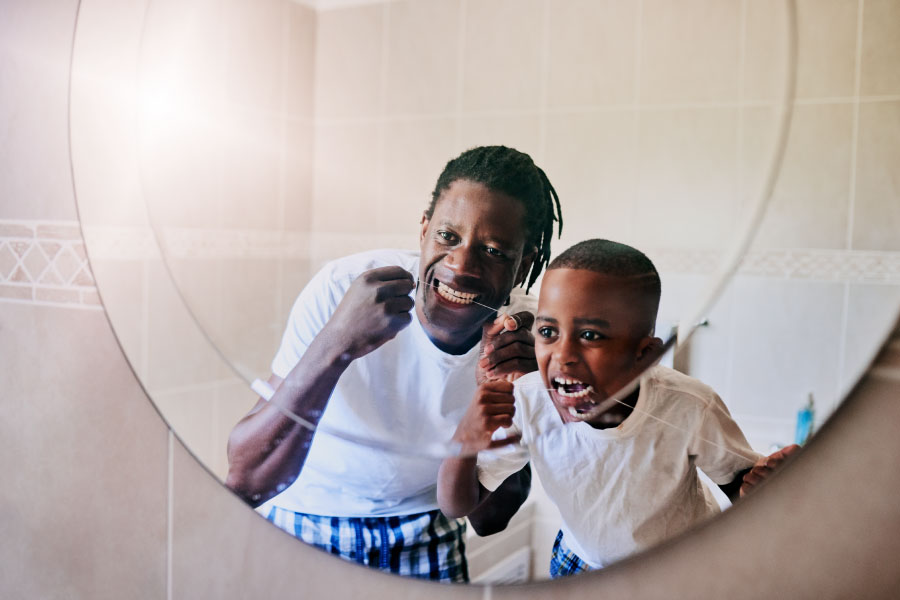 Maintaining good oral hygiene can be challenging for many kids. For this reason, children are often more vulnerable to cavities. While baby teeth fall out eventually, it's still important to keep them healthy and cavity-free. How can parents help kids develop good habits and protect their smiles? Here are three dental health tips you can teach children:
1. Set a Timer for Brushing
Many kids don't brush their teeth long enough, which makes them more vulnerable to oral health problems. Dentists recommend brushing for two minutes at a time at least twice a day. To help your child stay consistent, you can set a timer! Electric toothbrushes use timers, but you can also play a 2-minute song or video created to help kids with brushing.
2. Show Them How to Floss Properly
Flossing should start as soon as your child has two teeth next to each other. Starting early helps kids adjust to flossing and become likely to develop strong flossing habits. When they're young, you'll need to help them floss, but it's a good idea to explain what you're doing. When they're old enough to floss on their own, check in and make sure they're using the proper technique. If your child has problems with traditional string floss, go ahead and try different tools.
3. Talk Positively About the Dentist
Many kids struggle with dental anxiety. Helping them become more comfortable at the dentist is one of the best things you can do for their health. Always talk about the dentist in a positive light. If you show fear or frustration, kids will believe the dentist is a scary place to visit. Our office is a kid-friendly place with a play area, noise-canceling headphones, blankets, and more. Please let us know if your child has anxiety or needs special accommodations.
Kid's Dentistry at Milltown Family Dentistry in Carrboro, North Carolina
We welcome kids of all ages at our office! Drs. Ben and Megumi Lambeth take a gentle, conservative approach to dentistry and strive to make every kid's experience enjoyable. At home, dental health tips like using a brushing timer and demonstrating proper flossing keep your child's smile healthy and strong. If you have any questions or want to schedule an appointment, please contact us today!
Contact Us