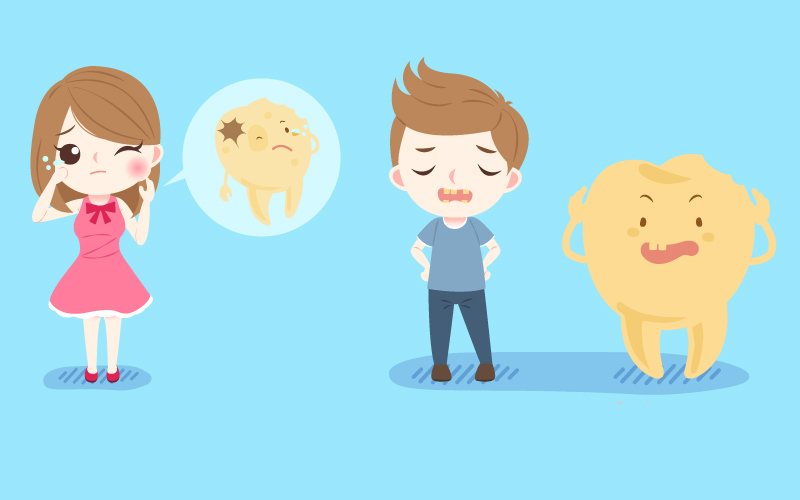 You may have a strict oral care routine down, but dental emergencies happen even to the healthiest teeth! Having an emergency dentist's contact information on hand is an important way for you and your family to stay safe in case of an accident or sudden infection. These are the most common dental emergencies and how to treat them at home while you wait to get to the dentist.
Broken & Knocked-Out Teeth
Maybe you tripped and had a bad fall or lost a tooth playing a sport. It's jarring to break or lose a tooth unexpectedly, but the number one thing you need to do is not panic! Contact your dentist right away and try to preserve the knocked-out tooth in a glass of milk before you see them. Doing this makes it more likely the dentist will be able to save your tooth. Teeth are salvageable for up to an hour after they're knocked out, so it's best to act fast.
If it is impossible to put your tooth back in the socket, there are cosmetic and restorative procedures that you can consider without having to feel like you'll never smile again. Veneers are a natural-looking option to repair chips and tooth size. Implants, bridges, and dentures are all solutions for missing teeth.
If you are experiencing any pain, try to do a cold compress on your cheek every ten minutes until you feel better.
Toothaches
Toothaches can occur for a variety of reasons, including sensitivity, sinus pressure, decay, and gum disease. If you have persistently swollen or bleeding gums, it's best to see a dentist right away. It can be a sign of a serious infection. Try rinsing your mouth with warm saltwater twice a day to see if that reduces the pain and inflammation. Take an over-the-counter painkiller if needed. If you don't feel any better in a couple of days, schedule an appointment with your dentist.
Remember, regular brushing and flossing is the best way to prevent bleeding and inflammation to eliminate harmful bacteria!
Injury to Jaw, Tongue, Mouth
If you've hurt your jaw, tongue, or mouth, you must see your dentist right away to make sure that you haven't caused any nerve damage for your teeth. Your dentist will take a series of X-rays to make sure that you haven't developed any issues related to your injury.
If you have a dental injury, don't worry! Keep calm and contact your emergency dentist. Milltown Family Dentistry offers a full range of cosmetic and restorative services to keep your smile beautiful. Contact us to schedule an appointment!
Contact Us