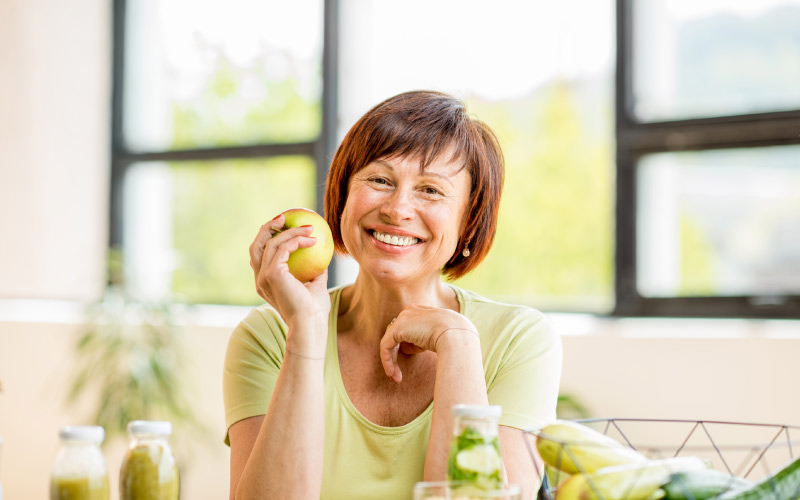 When you're missing teeth, you often end up feeling like you're missing out on life a little bit. You can't smile with confidence or enjoy your favorite foods anymore. There are a number of tooth replacement options, but the most popular are dental implants and dentures.
Dental Implants & Their Benefits
For a permanent replacement option, consider dental implants! Whether you're missing one tooth or an entire arch, we can use dental implants to give you back your smile. Dental implants are small titanium screws that we place into your jawbone. They essentially function like the root of the missing tooth. On top, we place a restoration – dental crowns or a dental bridge in the case of a single missing tooth or a couple of missing teeth, or a denture if you're missing many or all your teeth. Your restoration will look natural, and the implant will function just like your natural teeth. The downside of dental implants is that your jawbone needs to be strong enough to support the implant. If it's not, we may have to perform a bone graft, or you may need to consider a different tooth replacement option.
Wearing Dentures
Dentures are ideal for people missing most or all teeth in an arch. Dentures are associated with discomfort, but materials have come a long way and dentures are more comfortable than ever before. Our lab can create dentures for you that look great and give you a beautiful smile. You'll regain function of your teeth and can get back to enjoying many of your favorite foods again. A main check in the con column for dentures is that they aren't permanent. You have to remove them, clean them, and use some sort of adhesive to keep them in place. Many patients find that the idea of a permanent replacement method like implants is more appealing to them.
Which Is Best for Your Needs?
Visit us for a consultation to find out which tooth replacement options – dental implants or dentures – is right for you. We'll assess your needs and lifestyle, take a look at your jawbone and the rest of your mouth, and go over your best options. Call today or schedule a consultation online. Let us help you reclaim your smile!
Contact Us