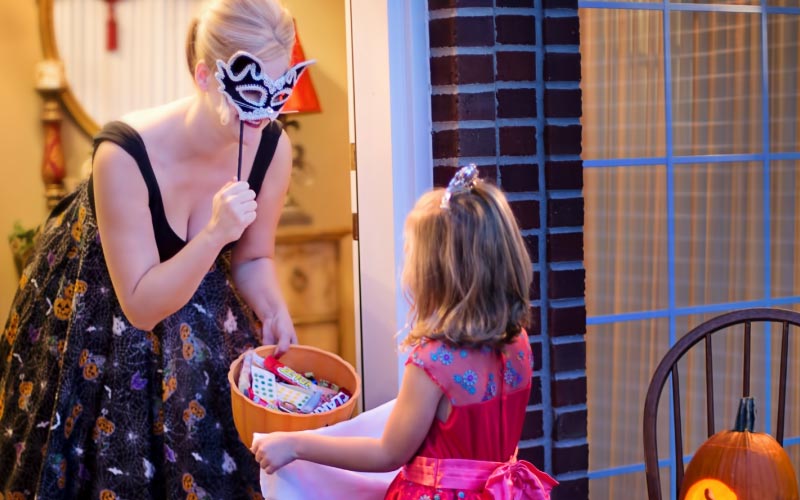 It's October, and Halloween is fast approaching! While we hope our patients have figured out their costumes and decorated their homes, we want to take a minute to talk about Halloween candy and its effects on your teeth. With many children (and adults!) looking forward to Halloween candy, it's important to know how you can protect the health of your teeth while still enjoying a treat or two. So, we've put together this list of the most frequently asked questions the Drs. Lambeth receive during Halloween.
Q: I want to take care of my teeth. Should I eat Halloween candy at all?
A: Sure you can! Like many things, it is perfectly okay to enjoy a Halloween treat, so long as you do so in moderation. For example, consider limiting your children to one piece of Halloween candy per day. They'll have fun choosing which piece to enjoy, while you make sure they don't overindulge.
Q: Is there anything I should totally avoid?
A: This advice applies all year round, but usually sticky or hard candies are the worst culprits when it comes to dental issues. Many of our patients have chipped or cracked teeth on hard candy. Sticky candy (surprise!) sticks to teeth and gives harmful bacteria a chance to cause decay. Candies that easily wash away, like chocolate, are your best bet.
Q: What are some good alternatives to handing out candy?
A: While there is no problem with enjoying candy in moderation, we also recommend that you consider passing out alternatives, such glowing bracelets, bouncy balls, or other small toys. These can provide a welcome break from the variety of other candy kids are bound to receive!
As you and your family don your costumes and prepare to head out to trick-or-treat, keep these tips in mind to keep your teeth healthy. As always, our friendly team is available to answer any questions or to schedule your next appointment. Give us a call today at (919) 590-0945.
Contact Us