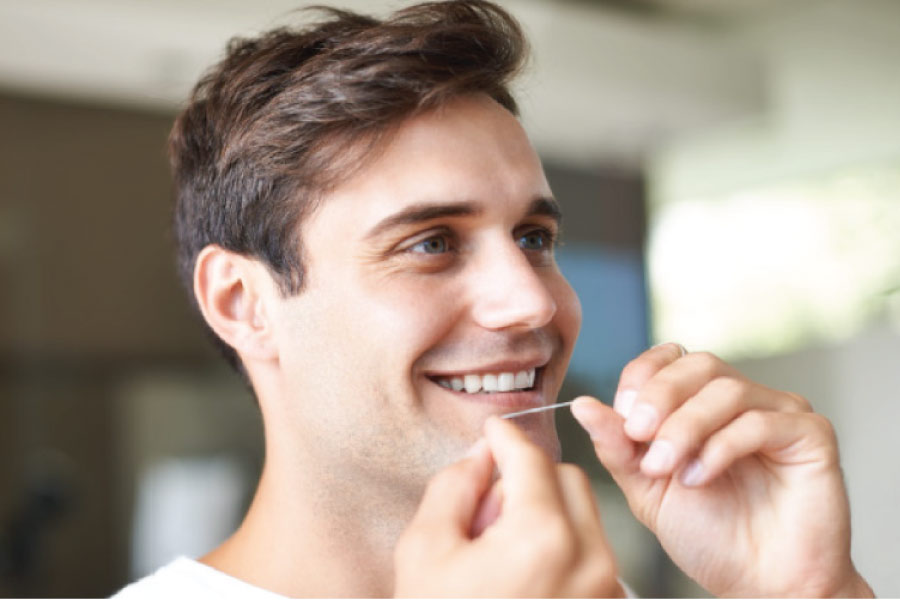 Having a healthy smile is key to your overall well-being. If you want to keep your teeth in tip-top shape, follow these simple suggestions.
Brush Twice a Day
Let's start off with an easy one. Brushing your teeth at least twice a day removes bacteria and plaque that can cause decay and gum disease. Use a soft-bristled brush and a gentle circular motion to get rid of any food particles and keep your smile shiny and bright.
Don't Forget to Floss!
Often overlooked, flossing is one of the most important steps to maintaining oral health. You should floss between every tooth at least once a day to make sure that no debris lingers in the nooks and crannies of your smile. Though it may be tempting to skip this step before bedtime, it's worth the extra couple minutes of effort!
Eat a Nutritious Diet
What you eat affects your smile from the inside and the outside. Calcium-rich foods like cheese and yogurt help strengthen tooth enamel, and leafy green vegetables are packed with vitamins that promote healthy teeth and gums. Avoid overindulging in sodas and sweet snacks as acid and sugar contribute to enamel erosion and tooth decay. Eat mindfully to ensure that your smile stays healthy.
Stay Well Hydrated
Drinking water throughout the day will help wash away food debris after meals and snacks. Staying hydrated also helps your mouth produce saliva, which is essential to your oral health.
Break Bad Habits
We all know that smoking and excessive alcohol consumption are bad for us. Nicotine not only causes unsightly tooth stains but also contributes to gum disease and increases the risk of oral cancer. Alcohol contains high amounts of sugar that can lead to cavities. If you smoke or drink excessively, consider quitting for the sake of your smile.
Visit Your Carrboro, North Carolina Dentist
Routine dentist visits for cleanings and check-ups every six months go a long way toward maintaining your oral health. Our team will make sure your smile is looking good, and we'll be happy to provide additional dental hygiene tips. If it's time for your next visit, reach out today to schedule an appointment!
Contact Us