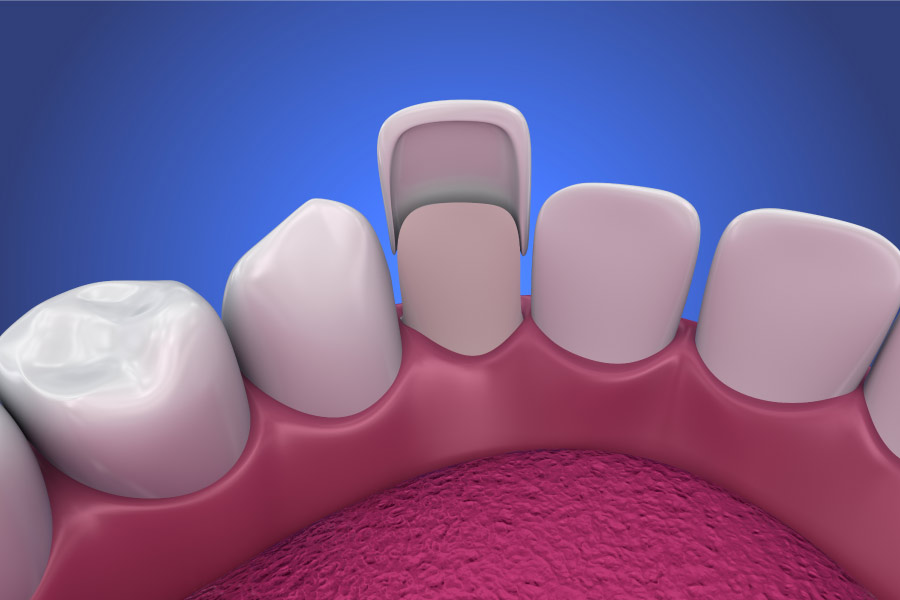 Do your teeth never seem to resemble the dazzling pearly whites you see in magazines or on TV, no matter how diligent you are about brushing and flossing? The secret is that most perfect, movie-star smiles that you see are actually veneers! Dental veneers have become a popular treatment for patients wishing to improve the look of their smile.
What Are Veneers?
Typically made of porcelain, dental veneers are thin shell coverings that are bonded to the outer surfaces of your natural teeth. Not only can they address cosmetic issues and make your smile more uniform, but they can also fix minor chips or cracks in your teeth, making them a helpful solution to certain dental imperfections.
What Is the Process of Getting Veneers?
First, you'll schedule a consultation with the dentist to discuss the changes you're hoping veneers will provide. We will draw up a computer model of the projected results so you can see what the final product will look like.
At your second appointment, your dentist will shave a small amount of enamel from the front surface of your teeth. This ensures that the veneers fit your mouth and bond properly.
After impressions are taken and sent off to the lab, the porcelain shells are produced, and you'll come back in for the procedure. The veneers are bonded into place, and you walk out with a beautiful new smile!
How Long Do Veneers Last?
One of the best things about veneers? They're permanent! Once the veneers are bonded, you'll treat them just like natural teeth. If you practice good oral hygiene, your veneers should last up to fifteen or twenty years. Sometimes veneers need to be replaced after a while due to normal wear and tear. We'll keep a close eye on how they are looking every time you come in for a checkup and let you know if we think any replacements are necessary.
Dental Veneers in Carrboro, North Carolina
You deserve to have a smile that makes you feel confident and beautiful. If you think dental veneers are the right choice for you, schedule a consultation at Milltown Family Dentistry today! Our team is here to answer any further questions you may have and help you design the smile of your dreams.
Contact Us