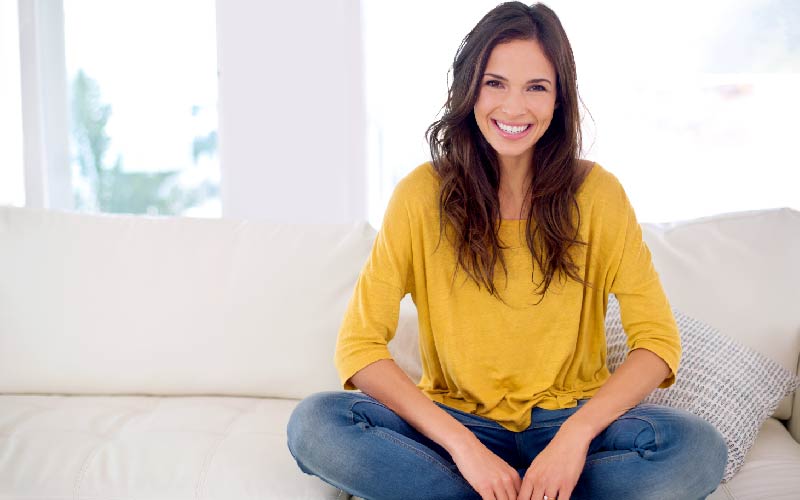 If you'd like straighter teeth but don't want to deal with the hassles of traditional braces, your dentist may suggest aligner therapy as an effective alternative. Milltown Family Dentistry uses ClearCorrect aligner therapy to gently and invisibly align your teeth without the unaesthetic look and high maintenance of braces. There are many advantages to choosing aligner therapy to help you get the smile you desire. We've compiled some reasons why ClearCorrect aligners might be the right choice for you.
Invisible
Aligner therapy uses completely transparent plastic molds that fit over your teeth, unlike traditional braces that have wires and metal brackets glued to your teeth. ClearCorrect aligners are thinner and clearer than Invisalign aligners, and most people won't even notice that you are wearing them.
Comfortable
We will custom-fit your aligners to the shape of your mouth, ensuring that they always feel secure and comfortable. You'll never have to worry about the cuts, snags, and irritation of your mouth and gums that metal braces can cause. As your teeth shift, you will be fitted for new molds every few weeks so they cnotinue to fit well. Depending on the exact alignment of your teeth, you may wear them for a few months or a few years.
Removable
One of the top advantages of aligners is that you can pop them out during meals or for a short duration of time, such as when you have your photo taken. They are designed to gently apply pressure to the teeth that need to shift into a new position, but as long as you wear your aligners for about 22 hours a day, their effectiveness will not lessen.
Affordable
We believe that proper dental care should be available to all of our patients regardless of their insurance coverage or personal budget. That's why we provide a number of financing options to help you pay for your aligner therapy, including payment plans through CareCredit which can cover as much of your out-of-pocket expenses as you want and offers no-interest payment plans for up to 24 months.
Milltown Family Dentistry offers a wide range of cosmetic treatments, including gentle aligner therapy, to help you achieve a beautiful smile. Contact us today to schedule a consultation.
Contact Us