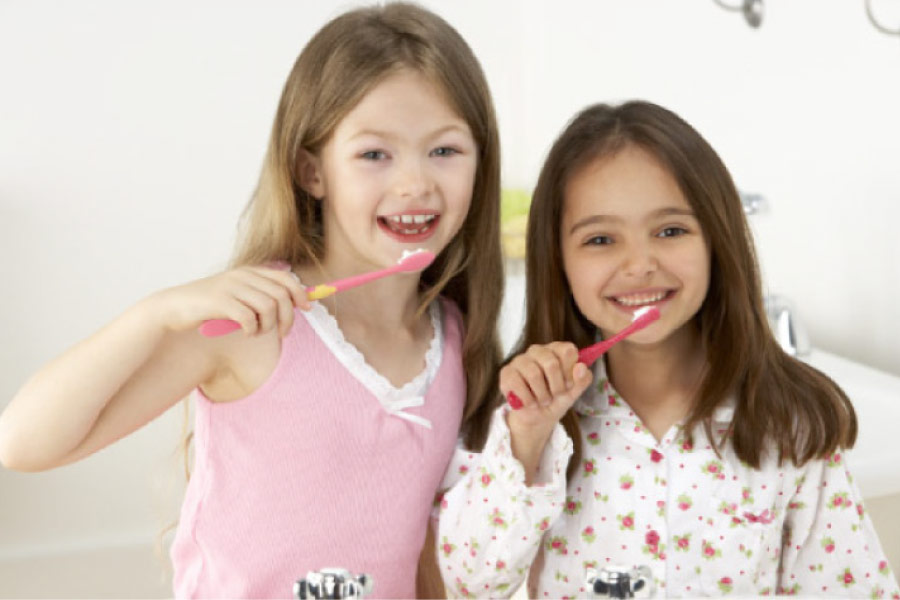 Kids often struggle with brushing their teeth and may push back in the morning and at night. While it's tempting to stop being as diligent about brushing and flossing, your child's oral health is very important. Unhealthy baby teeth tend to result in unhealthy adult teeth. What should you do? Making teeth brushing more fun for kids can make a big difference! Here are some of the best tips:
1. Let Them Choose Their Toothbrush & Toothpaste
It's a small thing, but letting your kid choose their own toothbrush can encourage them to brush every day. There are lots of fun and colorful toothbrushes for kids that incorporate their favorite pop culture characters, so let your child pick what they like best. The same goes for their toothpaste! If they end up not liking a flavor, let them choose something new.
2. Read Books or Watch Videos About Brushing
There are many books and videos designed to teach kids about oral hygiene in engaging ways. Kids often feel more interested in cleaning their teeth when they see cute, fun characters explaining why it's important. Many of the most popular kid's TV shows, like "Daniel Tiger's Neighborhood" and "Peppa Pig," have episodes about going to the dentist.
3. Make a Sticker Chart
Kids love feeling accomplished, so try making a sticker chart. Every time they clean their teeth, have them add a sticker to their chart. When they have enough stickers (e.g., they've filled out a full week), they can get a reward like a favorite snack or activity! Some parents worry about "bribing" their kids, but the real reward is a healthy smile. Kids are too young to appreciate that, though, so a reward like a treat or a toy helps them understand they've accomplished something important.
Affordable, Gentle Kid's Dentistry at Milltown Family Dentistry in Carrboro, North Carolina
The dentist can be an intimidating place for kids, so we strive to make the environment as gentle and relaxing as possible. The dentist shouldn't be scary; it should be educational and even fun! To help your child maintain healthy teeth, we recommend visiting us every six months for cleanings and exams. Have questions for Drs. Ben and Megumi Lambeth? Please contact us today to set up an appointment!
Contact Us