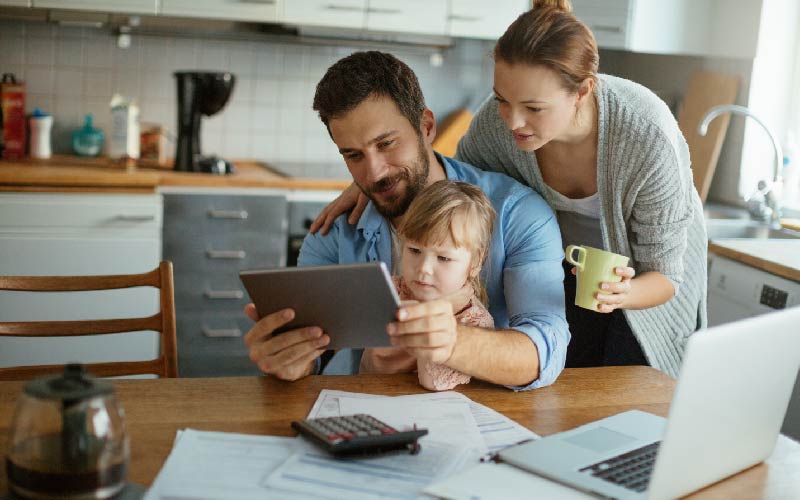 Are you or your family members avoiding routine dental care or much-needed dental work due to the high cost of dental care? Has a lack of dental insurance left you unable to fit dental care into your family's budget?
If so, you are not alone. Each year, thousands of Americans routinely avoid dental care due to the expense. Even worse, dental insurance, which should encourage people to seek out dental care, often has the opposite effect, with many patients who have dental insurance avoiding dental care due to high co-pays or deductibles.
To complicate matters further, many delay routine care until dental care becomes unavoidable, or until serious complications have developed from lack of care. This can quickly turn what could have been affordable, manageable dental care into expensive emergency dental care.
At Milltown Family Dentistry, we understand the importance of good dental care. A core belief at our practice is that no one should have to choose between providing quality dental care for their family and providing for basic family needs. To that end, we are happy to offer a completely in-house dental care savings plan designed to ensure that both families and individuals have access to the dental care they need at a price they can afford. We offer two different plans, and each represents an incredible value for all our patients and includes a 20 percent discount on all dental treatments.
Advantage Plan 1
The Advantage Plan 1 is intended for patients with normal periodontal status and includes the following membership benefits each year:
Two dental exams per year
Two cleanings per year
Any X-rays needed for your treatment
20% discount on all dental treatments
This plan is available for the low price of $173 per year for children ages 13 and under, and $199 per year for adults.
Advantage Plan 2
Our Advantage Plan 2 is intended for adult patients who need periodontal disease maintenance. It includes the following yearly membership benefits:
Two dental exams per year
Any X-rays needed for your treatment
Four periodontal maintenance procedures
20% discount on all dental treatments
The cost of this plan is $397 per year.
Additional Benefits
In addition to all these great benefits, both plans also include the following benefits for all plan members:
No deductibles
No annual maximums
No claim forms to fill out
No waiting period – you can you join and start reaping the benefits of plan membership in the same visit
No monthly premiums – one annual payment covers it all
No caps on procedures
Savings You Can Expect from Our Advantage Plans
An adult patient under the Advantage Plan 1 receives two dental exams and two cleanings per year as just part of the benefits package at a cost of $199. Out-of-pocket costs for those same procedures, without membership in the plan, would be $294 – two exams at $55 each, and two cleanings at $92 each. If that same patient opted for a dental sealant, the cost under the plan would be $42, or a 20% savings off the list price of $53. As you can see, these savings quickly add up.
At Milltown Family Dentistry, we believe everyone deserves good dental health, and we will work with you to make sure you and your loved ones can receive the care you need at a cost you can afford. Call us today to discuss our membership savings plan or other financing options.
Contact Us