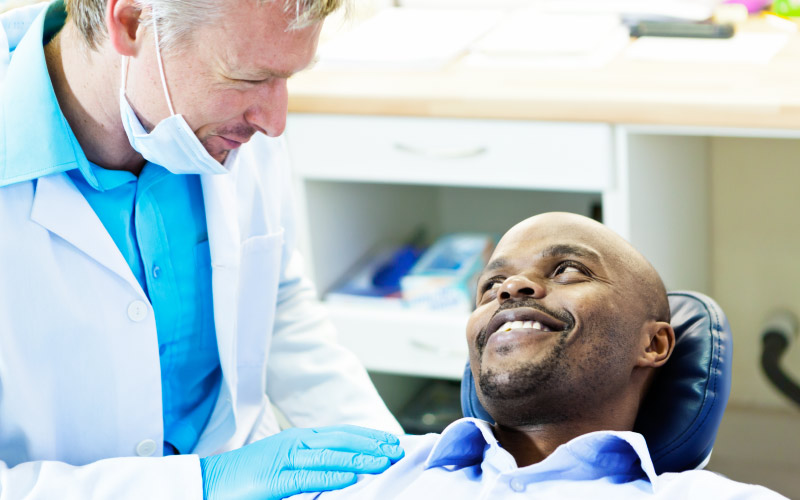 Many people are quick to assume that poor oral health results in stained teeth and cavities only. In truth, it can also mean a difference of life and death. Failing at proper cleaning can result not just in rotting teeth, but also in a host of possible health concerns that affect other parts of your body, including the brain and the heart. The good news is that at Milltown Family Dentistry, we understand what's on the line when it comes to poor oral hygiene. We have state-of-the-art technology to help provide the proper preventive care that you deserve. Let's take a look at what could be ailing you when care for your teeth and gums are neglected.
Heart Disease
Your mouth is a breeding ground for pathogens. So when that day of exhaustion arrives and you can't even bring yourself to reach for the floss, be aware that you could be at increased risk of inflamed gums. Infection of the gums can lead to periodontal disease – gingivitis – which has historically been difficult to identify due to subtle symptoms. If left untreated, the bacteria in the infected area can absorb into the bloodstream and travel to places like the heart, causing the hardening of the arteries. As a result, your chances of having a stroke or other life-threatening conditions may increase. But fear not! This is all avoidable with proper oral care, especially regular cleanings from your dentist, which could protect you against bacterial inflammation.
Diabetes
In many cases, when people discover they have periodontal disease, they also learn that they have been living with diabetes. That's because studies suggest that if you have diabetes, you are more susceptible to gum disease. Having gum disease can also worsen your diabetes symptoms. Because the bacterial infections cause insulin resistance, it makes it harder to manage your blood sugar.
Dementia
We've all been there. We decide that skipping out on brushing our teeth that one time is harmless. But be sure that the one time doesn't lead to many times. Poor oral hygiene can have far-reaching consequences like dementia. Bacterial infection can race all the way to nerve channels in a crucial organ: the brain. This puts us at increased risk for the development of dementia and Alzheimer's disease. To stay protected, it's important to be up to date with your regular check-ups.
It's often said that what goes on in your mouth is a map of what's occurring in your body. The two are more connected than many seem to realize, and our team here can't stress enough the importance of coming in for dental consultations and regular cleanings. We hope your visits result in only positive news! Contact us today to schedule an appointment with our friendly staff.
Contact Us