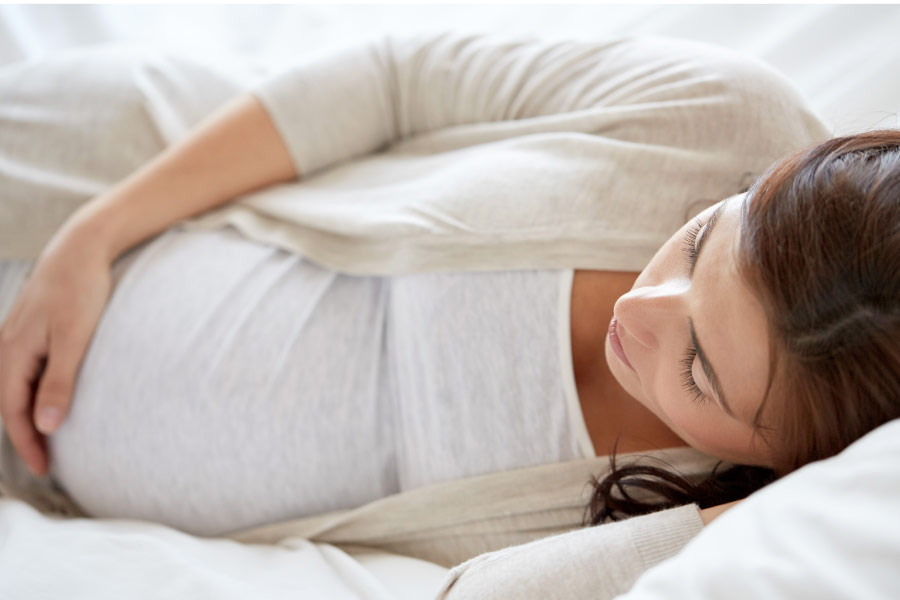 Are you expecting a new baby? Congratulations! Maintaining your total-body health and oral health are crucial during your pregnancy for your personal well-being and your baby's. Here's what you need to know about maintaining great oral health while you're pregnant!
Maintain a Healthy Diet
Diet plays a large role in oral health. Even though unhealthy pregnancy food cravings can be hard to ignore, try to opt for more healthier choices. Fruits, vegetables, and plenty of protein can help your oral health and your body stay healthy and strong while pregnant. In addition to fueling your body with nutrients, make sure you drink plenty of water! Staying hydrated has a positive impact on your smile and keeps bad bacteria from running rampant in the oral cavity.
Schedule Biannual Dental Visits
Did you know that everyone should visit the dentist at least twice a year for biannual dental cleanings and exams? Dental checkups and cleanings ensure your teeth and gums are in tip-top shape. They also allow your dental team to examine your smile and make sure you don't have any developing oral health issues that need treatment.
Use Proper Brushing & Flossing Techniques
Everyone should brush their teeth for two minutes twice a day and floss daily. We recommend using a fluoridated toothpaste and mouthwash to help regenerate and strengthen tooth enamel with every brush. When brushing your teeth, make sure you use gentle circular strokes and don't brush too aggressively. Hard brushing can damage enamel and make the teeth more susceptible to decay and cavities.
Book a Dental Appointment at Milltown Family Dentistry
Are you looking for a dental home during your pregnancy and after? At Milltown Family Dentistry, we are passionate about helping patients achieve and maintain great oral health. We'd love to be you and your growing family's go-to dental home! Please contact our office to schedule your next appointment. We look forward to joining you on your dental health journey!
Contact Us