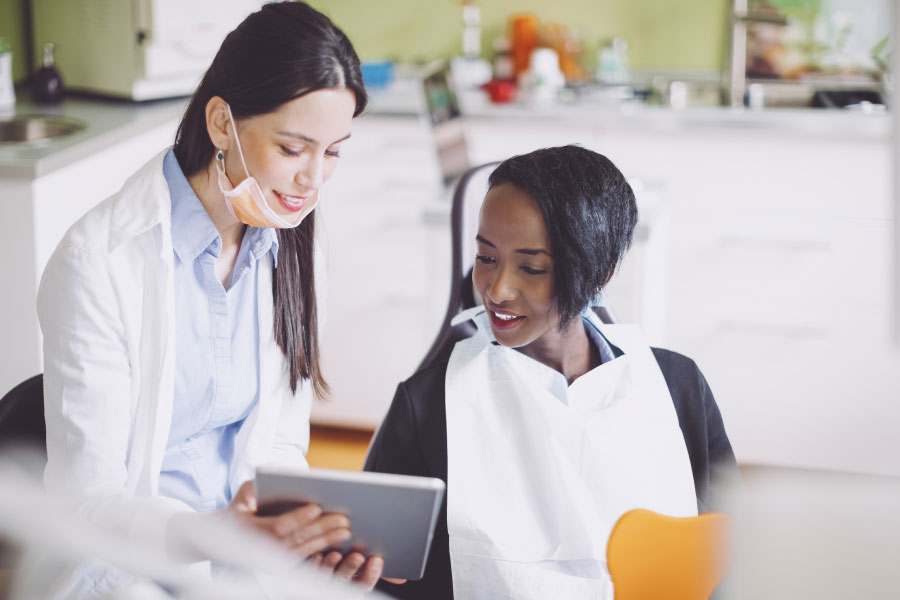 There are several unknowns for most people when it comes to visiting the dentist with all of the associated tools and procedures. When things are unknown or misunderstood, it's easy to see how some may experience anxiety, hesitance, and fear when they're planning a visit to the dentist.
Common Dental Fears & How to Combat Them
Pain
Arguably the most common is the fear of pain. The needles and unknown sharp instruments can intimidate most people, but the important thing to remember is that the vast majority of dental procedures are painless. If you or someone you know has struggled with a painful visit to your dentist in the past, talking with your dentist about those past experiences can help them best address any personal concerns you may have. This also gives them insight into the best way to prepare to accommodate your specific anxieties.
Sensory Overload
Some people are particularly put off by too many things affecting their senses at once. There's often a lot going on in the dentist's office. Loud instruments, talking, the upholstery on the chair, and even your clothes. If you're someone who experiences sensory overload, talking to your dentist about accommodations like soothing music or lighting could be a possible solution to help relax your mind and body during our appointment.
Loss of Control
The reclining nature of the dentist chair combined with the limited view and movement can activate some people's claustrophobia and other fear responses as they feel trapped and vulnerable. Discussing these fears with your dentist and asking them to adjust the chair when it's appropriate during your visit is a great way to actualize control during your visit.
Personalized Dentistry in Carrboro, North Carolina
At Milltown Family Dentistry, we're devoted to demystifying dentistry. Whether you're seeking restorative dentistry or cosmetic dentistry, you'll know you're in safe hands!
Contact Us