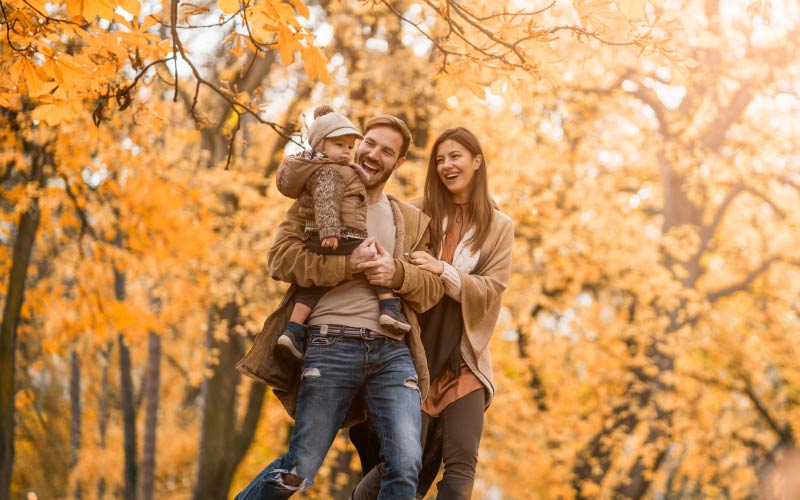 Family pictures are a wonderful way to make and preserve memories with your loved ones. It may be tough to coordinate outfits, schedules, and keep everyone's spirits up during the photo shoot, but the following tips can make taking a family photo an exciting and worthwhile occasion.
1. Choose the Right Location
Choose a location that is enjoyable for the whole family, whether it's your favorite park or your favorite room of the house. It'll make smiling for the photo a whole lot easier to do!
2. Practice Your Smiles
Your kids may not be used to the idea of flashing an authentic smile on cue, so try to encourage them to practice their smiles in the mirror before your photo shoot so you know what you can expect the end result to look like.
3. Make It Fun
Family photo shoots can be stressful, so it's a good idea to keep the whole process as fun and lighthearted as possible. Encourage everyone to laugh, and make sure to goof off and let off some steam between pictures. Ask your kids to name their favorite toy or movie character instead of saying "cheese" to get them to flash even bigger smiles than they normally would.
4. Be Confident
The best way to have a successful family photo shoot is to make sure that everyone in the family is feeling confident and ready to get in front of the camera. Your smiles should be the primary focus points of the photo, and it's important that everyone feel they have beautiful, bright smiles that are worth showing off. Make sure to brush and floss your teeth before the photo shoot!
Not everyone is in love with their smile, and it can be uncomfortable to hide your smile during a family photo. At Milltown Family Dentistry, we offer a variety of services to help give you a smile you can't help but show off. From professional teeth whitening to veneers, aligners, and orthodontics, we look forward to working with you to come up with a plan to give you a picture perfect smile. Contact us to schedule a consultation!
Contact Us