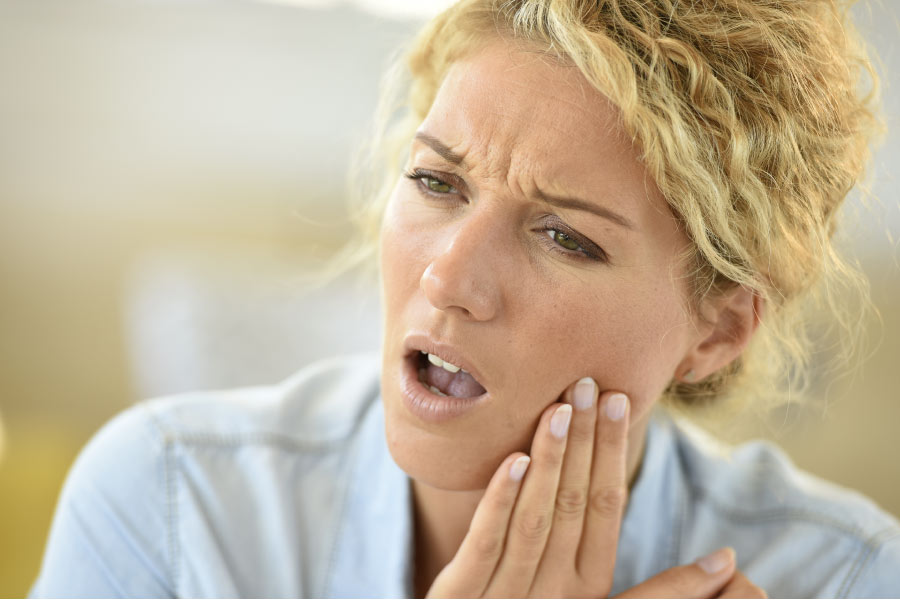 Teeth whitening is a popular cosmetic option available for patients looking to enhance their smile from dull to bright. While popular, a common assumption is that teeth whitening will automatically result in sensitive teeth, but that isn't the case.
So, if you're looking to brighten your smile, don't take teeth whitening off the table yet!
Teeth Whitening & Tooth Sensitivity
The assumption that teeth whitening will lead to tooth sensitivity is common as tooth sensitivity is a side effect of teeth whitening. This effect gets caused by the bleaching solution used to whiten teeth.
Bleaching agents used at the dental office reach deep in the enamel to whiten and brighten teeth and are stronger than store-bought whitening kits as they are high in concentration. However, this can expose nerve endings below the enamel, resulting in more sensitivity than before.
What Can I Do About Tooth Sensitivity?
Brushing teeth gently with room temperature water, drinking through a straw, reducing the frequency of whitening treatments, and desensitizing toothpaste can minimize and ease sensitivity as it fades away. Discussing teeth whitening with your dentist before performing any whitening treatment can also help reduce the chance of sensitivity.
Teeth Whitening Options
There are many teeth whitening options available. However, visiting the dentist for professional teeth whitening provides noticeable and long-lasting results. Whether it's in-office whitening or a take-home whitening tray, the whitening gel provided by dental professionals is more effective than over-the-counter options.
If you're uncertain about which whitening option is right for you, our dentist is happy to discuss each one with you!
Professional Teeth Whitening in Carrboro, North Carolina
From a straight smile to a white smile, cosmetic dentistry can help patients achieve the smile they dream of having. If you've decided on teeth whitening, our team at Milltown Family Dentistry is happy to welcome you into the office to get started. Give our office a call today to schedule your appointment!
Contact Us