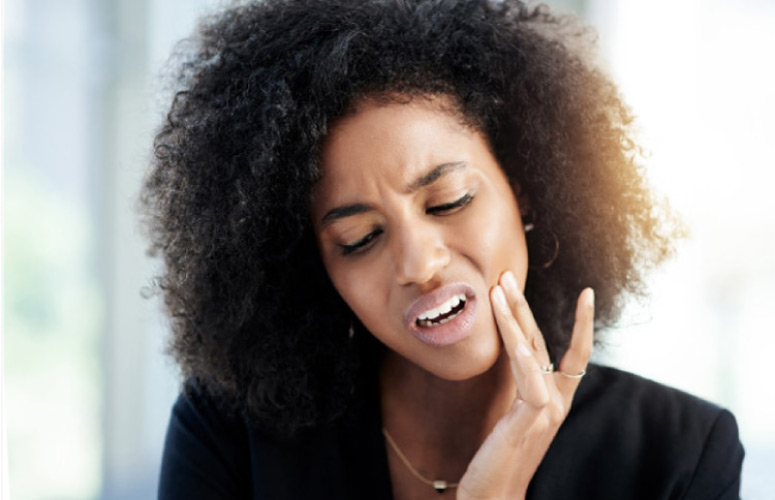 Temporomandibular joint disorder, also known as TMD, occurs when the temporomandibular joints are damaged or not functioning properly. At Milltown Family Dentistry, we proudly offer treatment for patients suffering from TMD and can help provide a diagnosis if you are experiencing any of these symptoms below.
Most Common Signs of TMD
Wondering if you have TMD? Here are some of the most common signs you can look out for:
Aching in or around your ears
Frequent headaches and migraines
Difficulty chewing
Pain and soreness around your jaw, ears, cheeks, and/or forehead
Jaw stiffness, popping, or clicking
Chronic teeth grinding and clenching, also known as bruxism, can contribute to TMD. If your TMJ dysfunction is caused by bruxism, you may also experience worn down teeth and teeth sensitivity.
TMJ/TMD Therapy
For patients with TMD, we proudly offer TMJ/TMD therapy at our Carrboro, NC, office. TMJ/TMD therapy utilizes custom oral appliances to reposition the jaw and ease pressure off their joints. Our oral appliances help alleviate symptoms associated with the disorder and in some cases, can even cure the disorder altogether. However, each patient is different, and we'll create a personalized treatment plan to repair your joints and improve your oral health.
Schedule Your TMD Consultation Today!
If you are currently experiencing any of the above symptoms, we recommend contacting our office right away. If left untreated, TMD can result in permanent damage to your joints. Our skilled, experienced team can help you get the relief you deserve and get you back to enjoying a pain-free life!
Contact Us