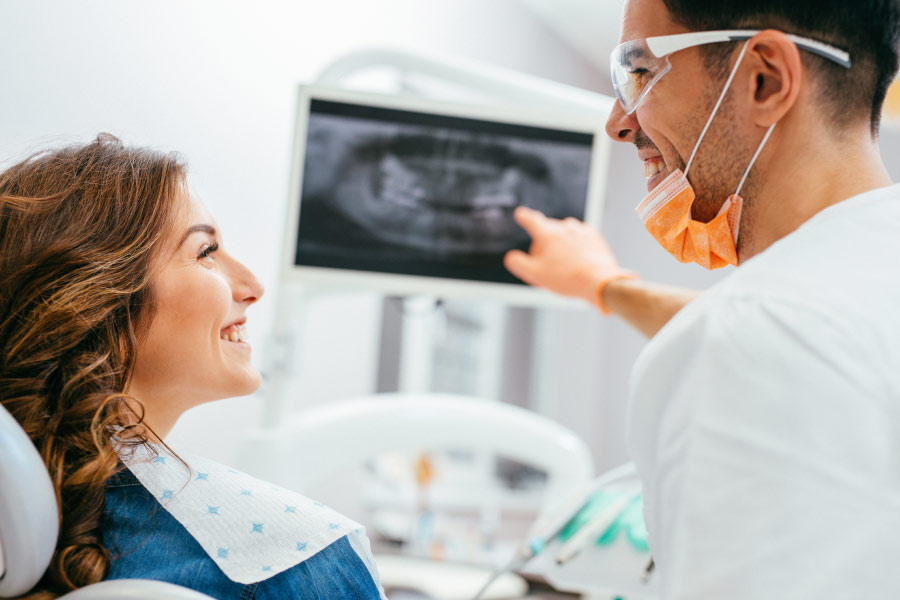 At Milltown Family Dentistry, we prioritize our patient's oral health and well-being over everything else. Dental X-rays are a valuable tool in our arsenal, allowing us to provide your family with the best care that we possibly can. Let's delve into the world of dental X-rays and shed light on their benefits and the safety measures we take to ensure your peace of mind.
The Role of Dental X-Rays
Dental X-rays, also known as radiographs, are essential diagnostic tools that provide a comprehensive view of your teeth, gums, and jawbone. They allow us to identify potential issues that are not visible during a regular examination, enabling us to formulate a precise treatment plan tailored to your specific needs.
Benefits of Dental X-Rays
Early Detection of Issues:
X-rays reveal hidden problems like cavities, infections, and bone loss that may not be visible to the naked eye. Early detection allows for prompt treatment, preventing further complications.
Assessment of Tooth & Bone Health:
X-rays provide vital information about the condition of your teeth and the underlying bone structure. This aids in planning procedures like extractions, dental implants, and orthodontic treatments.
Monitoring Growth & Development:
For children and adolescents, X-rays help us track the development of adult teeth, identify potential issues, and implement timely interventions if necessary.
Screening for Oral Diseases:
X-rays can uncover signs of oral diseases such as cysts and oral cancers, facilitating early intervention and a higher chance of successful treatment.
Safety Measures We Implement
Low Radiation Exposure:
We employ state-of-the-art digital X-ray technology, which significantly reduces radiation exposure compared to traditional film X-rays.
Lead Aprons & Thyroid Collars:
During X-ray procedures, we use lead aprons and thyroid collars to shield your chest from unnecessary radiation exposure.
Selective Use:
We only recommend X-rays when necessary, based on your specific oral health needs, ensuring that you receive the benefits without undue exposure.
Regular Evaluation:
We periodically review and update our X-ray protocols to ensure they align with the latest safety guidelines and technologies.
Patient Education:
We're committed to keeping you informed about the benefits and safety measures associated with dental X-rays. Feel free to ask any questions or voice concerns you may have.
Patient Well-Being Is Our Priority
Your well-being is our utmost priority, and we take every precaution to ensure your safety. Rest assured that the benefits of digital dental X-rays far outweigh any minimal risks associated with their use. If you have any questions or would like to learn more about our X-ray protocols, please don't hesitate to reach out.
Contact Us