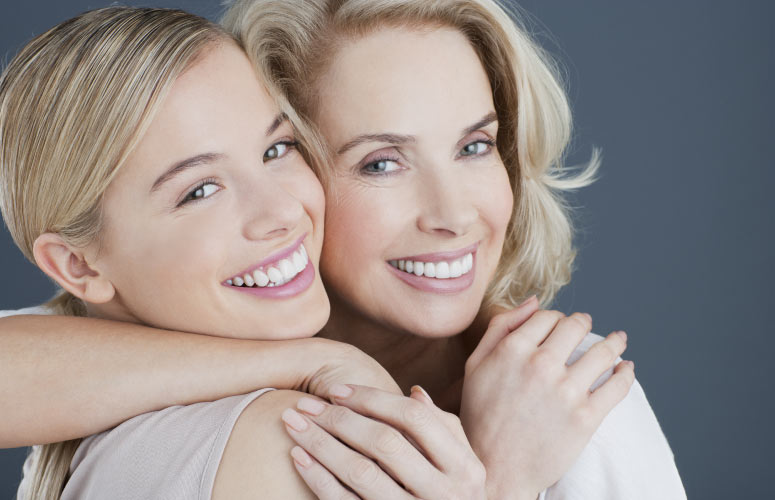 It can happen to the best of us: one day you realize you've become stuck in a rut with a particular thing. You're not exactly happy with it, but you've accepted that that's the way things are for now. If your smile is stuck in a rut due to crooked teeth, stains, or other appearance issues that have you hiding it behind your hand, our team at Milltown Family Dentistry can help!
What Is Cosmetic Dentistry?
Cosmetic dentistry focuses on improving the look of your smile. A radiant smile can boost confidence and take years off your appearance unlike almost anything else. Your first step? A consultation with Dr. Lambeth, where we'll talk about your goals, your oral health history, and create an individualized plan to help you get the smile you've always wanted.
Teeth Whitening
As we age, teeth can become stained from your diet, medications, oral hygiene habits, and certain oral injuries. Our whitening treatments can reverse those signs of aging and leave you with a brighter, whiter smile. We offer two take-home teeth whitening kit options that can deliver dramatic results in the comfort of your own home.
Veneers
Celebrities have long used veneers to take their smile from couch to red carpet. Veneers are thin porcelain shells that fit snugly over your natural teeth. They can cover chips, cracks, gaps, and more to restore your smile.
Orthodontic Treatment
For crooked teeth and alignment issues, orthodontic treatment can provide lasting results that both improve the look of the smile and make it easier to talk and chew. We're proud to offer the ClearCorrect system of invisible retainers to gently shift teeth into their correct alignment. These aren't your mother's braces: advances in orthodontic technology make treatment easier, more comfortable, and less disruptive to your appearance than ever before.
Contact Milltown Family Dentistry Today!
When it comes to cosmetic procedures, our goal is that our Carrboro area patients achieve a smile they'll want to show off. To learn more about our different treatments or to schedule a consultation, call our office today!
Contact Us