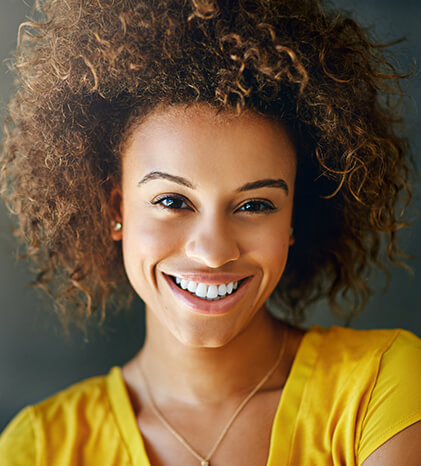 Beautiful Smile
Gentle orthodontic treatment
Easy to use
Barely noticeable aligners

Affordable Braces
ClearCorrect is an affordable alternative to braces
Use CareCredit to break up treatment into manageable, monthly payments
All major credit cards accepted

Clear Braces
Clear braces are a convenient orthodontic treatment
Straighten your teeth without bulky metal braces
Removable trays are ideal for adult teeth straightening
Schedule a Consultation Today!
Dr. Lambeth is trained in ClearCorrect orthodontic therapy, and will evaluate your teeth to determine the perfect treatment plan that is customized just for you. To schedule a consultation, call our friendly team today or request an appointment online!
Get a Beautiful Smile with Clear Invisible Aligners
If you want to straighten your teeth but don't wants to spend years in metal braces, consider another alternative: ClearCorrect. These aligners will gently and gradually move your teeth into a more desirable and attractive position. Close any gaps, overlaps, or crowded teeth with these easy to use, easy to clean, and easy to wear comfortable aligners. Not only this, but ClearCorrect aligners are more affordable than traditional aligner therapy. Plus, materials are made right here in the U.S.!
Since the aligner trays are removable, you won't have any food restrictions like you would with metal braces. You can take out the trays for events including dates, interviews, or weddings. Removable aligner therapy also makes it easy to continue brushing and flossing like you normally would.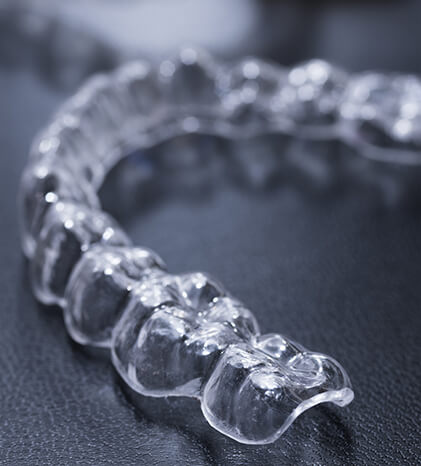 How Does ClearCorrect Work?
To start, schedule a consultation to see if you are a good candidate for ClearCorrect. We will evaluate your teeth and bite, and then take X-rays and photos of your teeth. We'll use a scanner or take impressions of your teeth to capture the shape of your teeth, then based on this, we'll make a series of completely personalized, custom-designed aligners just for you. We'll check your progress periodically and give you a new set of aligners for each stage of the process. Treatment time will vary depending on your individual needs.
MODIFIED REOPENING MAY 20!
To Our Valued Patients:
We hope this letter finds you and your family in good health. Our community has been through a lot over the last few months, and we are looking forward to seeing you all again soon. While many things have changed, one thing has remained the same: our commitment to your safety.
Infection control has always been a top priority for our practice and you may have seen this during your visits to our office. Our infection control processes are made so that when you receive care, it's both safe and comfortable.
Our office follows infection control recommendations made by the American Dental Association (ADA), the U.S. Centers for Disease Control and Prevention (CDC) and the Occupational Safety and Health Administration (OSHA). We follow the activities of these agencies so that we are up-to-date on any new rulings or guidance that may be issued. We do this to ensure that our infection control procedures are current and adhere to each agency's recommendations.
We are excited to fully OPEN for patient care again on May 20th. There will be several modifications to our protocol as we transition. You may see some changes when it is time for your next appointment. We made these changes to help protect our patients and team. For example:
You will be screened beforehand (via telephone) and again when you arrive for your appointment. If you have missed an appointment during the recent closure, we will be reaching out to you to reschedule. Please be patient as it may take time to address the current backlog.
We have hand sanitizer that we will ask you to use when you enter the office. You will also find some in the reception area and other places in the office for you to use as needed.
Our waiting area has been modified to eliminate unnecessary items at risk for cross-contamination, such as magazines and our beverage station. An air purifier has also been installed, as well as in every operatory.
Since appointments will be managed to allow for social distancing between patients, you may be offered fewer options for appointments.
We plan to allow more time between appointments to reduce traffic. Please check-in from your car via phone and wait in your car until you are called, at which point you will be taken directly to your treatment room. We also ask that adults consider coming to appointments alone. For children, we ask that only one adult come with them to their appointment.
We have worked diligently to abide by all current and updated PPE (personal protective equipment) standards per the recommendations of the ADA, CDC, and OSHA. You may recognize these changes during interactions with staff.
In keeping with these recommendations, all patients and family members are asked to wear a mask/face covering to all office visits. Unfortunately, we do not have the extra PPE to supply our patients, so please bring your own.
We look forward to seeing you again and are happy to answer any questions you may have about the steps we take to keep you, and every patient, safe in our practice. To make an appointment, please call 919-590-5450 or visit our contact page. Thank you for your cooperation!
Best,
Dr. Ben and Megumi Lambeth