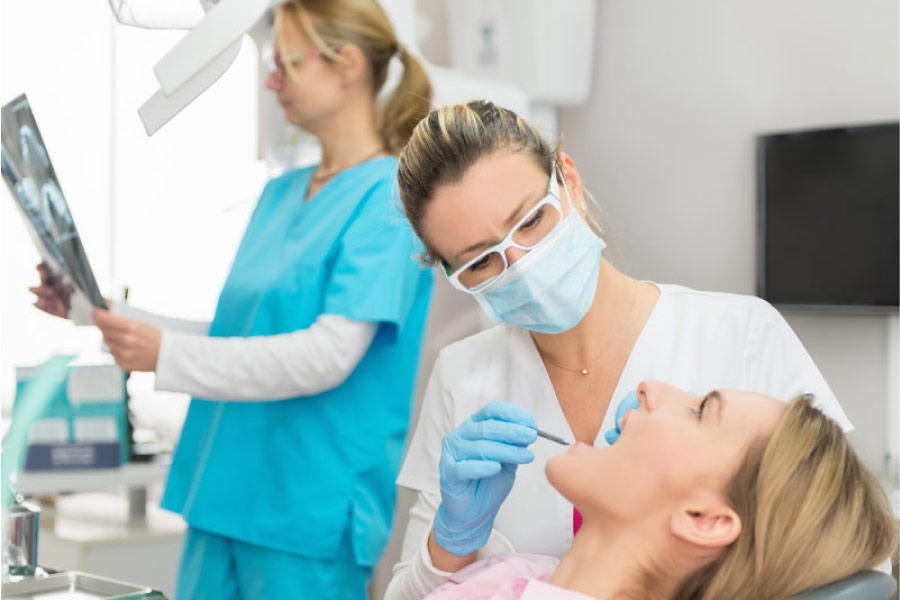 Has it been a while since you visited a dentist? No judgment here! The important thing is that you're taking the necessary steps to figure out what to expect by reading this blog and hopefully planning a routine visit soon. We know that if someone has concerns or fears about an upcoming appointment, having a bit more information about what exactly occurs can help a lot to lessen any worries. That's why we've outlined a basic overview here about what goes on in a routine dental exam, cleaning, and X-rays.
About the Dental Exam & X-rays
During your dental exam, your dentist will come to do a visual inspection of your mouth. They'll check to see if there are any issues that need attending, such as cavities, fractures, or signs of teeth grinding. In addition, they will do a check for signs of oral cancer. In terms of X-rays, you'll only need to get images taken if it has been a while since your last X-rays. While a dentist's visual assessment can spot a lot, X-rays reveal dental concerns that are invisible to the naked eye.
About the Dental Cleanings
Your dental cleaning is handled by a dental hygienist. During this cleaning, the hygienist will remove any plaque or tartar (hardened plaque) that has accumulated on your teeth using special tools. They'll also floss and polish your teeth. Finally, they'll give you any relevant personalized tips regarding your oral health, including what areas to look out for when brushing or flossing at home and specific types of toothbrushes or floss you should use. This is also a great time to ask if you can be doing anything specific to take better care of your teeth and gums.
Dental Exams & Cleanings at Milltown Family Dentistry
Are you ready for your next dental exam and cleaning? Contact Milltown Family Dentistry today to set up your appointment! We would love to welcome you into our practice in Carrboro, and we would be happy to look after your smile with our wide suite of services.
Contact Us