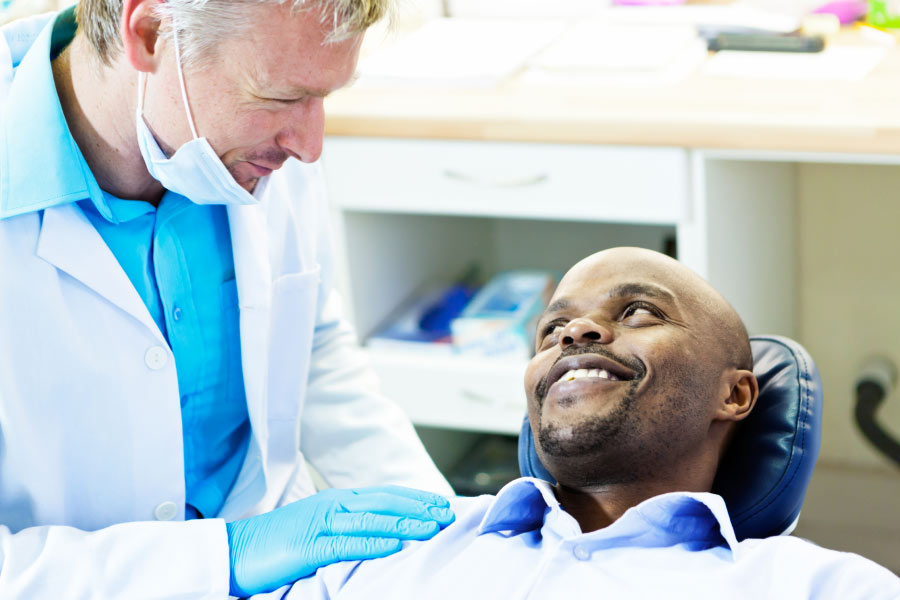 Dental crowns are a versatile treatment for a variety of oral health issues. However, that doesn't mean that they're always the right option. Before you get a dental crown, we recommend asking some of the following questions. This way, you'll have all the information you need to know you're making the right decision.
What Is a Dental Crown? Why Is a Crown the Best Choice?
The first question you should ask before getting a dental crown is simple: ask Dr. Lambeth to explain what a dental crown is and how it functions! Dental crowns fit like a protective cap over your natural tooth. Crowns are made from different materials including ceramics, porcelain, composite resin, and metal alloys. Once placed, a crown restores the size, shape, and function of your natural tooth.
How Do Dentists Place a Crown?
In general, dental crown treatment requires two visits to our office. During the first visit, Dr. Lambeth will prepare your tooth for the dental crown by removing a small amount of tooth enamel. This ensures that the dental crown fits snugly around your natural tooth. Then, our team will take an impression of your tooth and send it to our lab, where technicians will custom-create your dental crown. After the impression, we'll fit you with a temporary crown. During the following visit, we'll remove your temporary crown, clean your tooth, and place your new permanent dental crown.
How Long Do Dental Crowns Last?
Dental crowns are a long-term solution for restoring the function of damaged teeth. With proper care, crowns can last for up to 25 years.
What Are the Pros & Cons of Dental Crowns?
Dental crowns are a common restorative treatment because they strengthen and preserve your damaged natural teeth while restoring their function. They're long-lasting and generally don't require maintenance beyond proper oral hygiene. On the other hand, placing a dental crown requires removing a small amount of dental enamel. In rare cases, some patients can also have an allergic reaction to the dental crown's material.
Dental Crowns at Milltown Family Dentistry
At Milltown Family Dentistry, we never recommend a procedure without thoroughly explaining why we believe it's necessary and answering all of our patient's questions. To ask our team any questions about dental crowns or to schedule your next visit, call our office today!
Contact Us