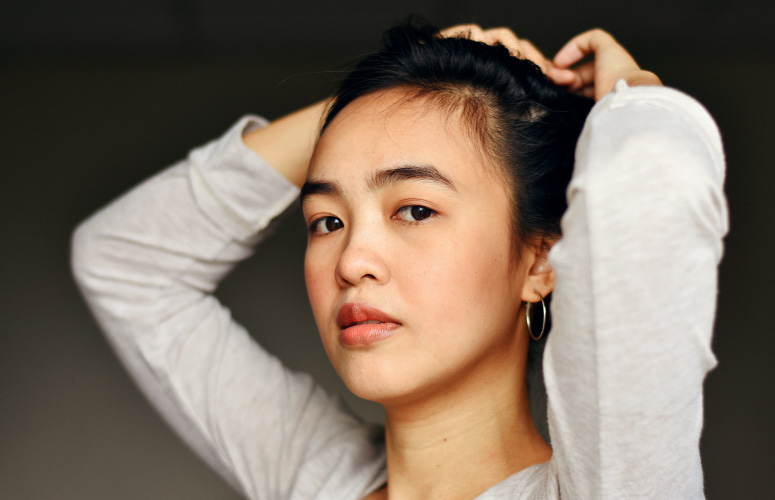 If you're struggling with acne and feel like you've tried
everything
, from expensive face washes to high-end facial toners to overnight spot treatments, there's a chance that the issue may actually be
your oral health
. We know, we know, sounds a little crazy, right? Surprisingly enough, the two can be linked!
Healthy Teeth = Healthy Face
Most people don't know that the condition of their teeth and gums has a significant impact on their overall health and face! How is this possible? Studies have shown that the bad bacteria from an abscessed (infected) tooth or gum disease can get onto your face and cause skin irritation and breakouts. While not every case of acne is caused by poor dental health, it is something to keep in mind.
Your Acne's Position Can Help Determine the Culprit
Pimples that cluster on your lower cheeks, around your lips, and on your chin often indicate that poor dental hygiene, a cavity, or gingivitis are contributing to your facial inflammation. In addition to access to your skin via the bloodstream, since these areas are close to your mouth, it's easy for the bacteria to directly reach them and wreak havoc. To prevent oral bacteria from getting on your face, make sure to wash your face
AFTER
you brush your teeth. By washing your face after brushing, you are sure to remove any acne-causing particles that dripped onto your chin or around your mouth while you brushed your teeth!
Dental Hygiene Tips to Reduce Your Acne
If you believe your acne is linked to your oral health, get into a better dental hygiene routine by brushing twice a day for two minutes each, brushing your tongue every day, flossing daily, and using fluoridated mouthwash. If this doesn't improve your acne, come visit us for a professional dental cleaning and checkup.
Drs. Ben and Megumi Lambeth
can detect if you have gum disease, cavities, or a tooth infection that may be causing your breakouts. If left untreated, these issues won't only cause pimples—they can negatively affect the health of your heart, lungs, and other parts of your body. By visiting our Carrboro dental practice, you can get back to enjoying a flawless, selfie-ready face and a healthy, beautiful smile!
Schedule a Cleaning & Checkup!
Do you have difficult acne and think it may be linked to the health of your mouth? Are you due for your six-month dental appointment? Contact our office to schedule your next visit to Milltown Family Dentistry!