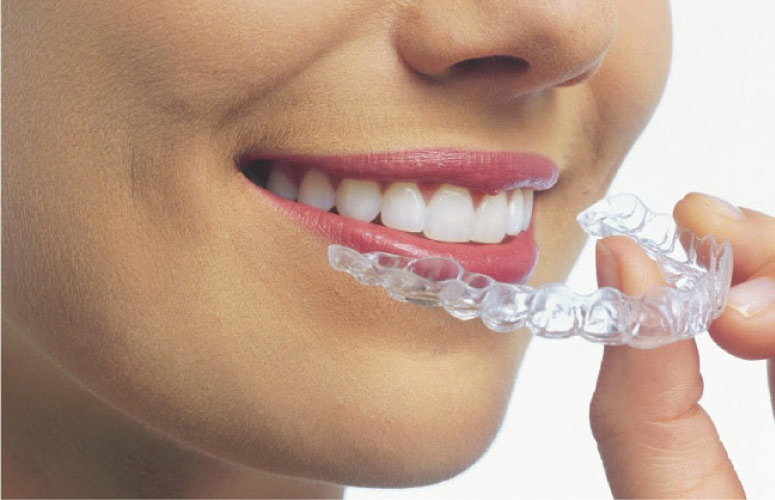 If you want to straighten your smile, a treatment like braces or clear aligner therapy is the way to go. What's the difference between them? Are there cases when one is better than the other? Let's discuss the pros and cons of traditional orthodontics vs. ClearCorrect:
Traditional Orthodontics
Metal braces have been the standard for treating teeth alignment issues for many years. In the past, they could be awkward and sometimes even painful. Thanks to new technology and techniques, there are now options that are more comfortable and work faster. Braces, which are bonded to your teeth, are made of metal brackets attached with wires. Through pressure, your teeth shift into a straight position. Because of their efficiency, traditional braces are still the preferred treatment for severe alignment issues.
ClearCorrect
ClearCorrect is a type of clear aligner therapy. The plastic trays gently move teeth into a straighter position, addressing issues like gaps and crowded teeth. As your teeth move, you wear different aligner sets through the process. There are several key differences between these aligners and traditional braces. The first is that clear aligners are removable. You take them out while you're eating and brushing. This makes it easier to take care of your teeth because you aren't navigating around wires. The other big difference is that ClearCorrect trays are nearly invisible. They're made of clear plastic, so you don't have to feel as self-conscious.
It is important to know that clear aligner therapy is best for mild to moderate alignment issues. Aligners should also be well-cared for, so they don't become dirty or warped. Rinse them whenever you remove them and never use hot water. You also want to use antibacterial soap for a more thorough clean.
Regular Braces or ClearCorrect?
The dentists at Milltown Family Dentistry – Drs. Ben and Megumi Lambeth – will know whether regular braces or ClearCorrect is the best solution for you. Contact us to make an appointment at our Carrboro office!
Contact Us