Milltown Family Dentistry Membership Plan
At Milltown Family Dentistry, you don't need dental insurance to save at the dentist. We are happy to offer an in-house membership plan the helps both individuals and families have access to more affordable dental care. It's also a great option for when a dental emergency comes up or when you need to get unexpected dental work done!
After enrolling, your benefits will begin immediately and last for the entire year. It's time you start saving on your dental care. Become a member today for an easy, economical way to stay healthy!
What is Included in the Plan?
We offer two different plans:
Advantage Plan 1 – Normal Periodontal Status
Adult — $249 per year;
Child (13 and under) — $199 per year
2 exams per year
2 cleanings per year
Any necessary X-rays
20% discount on all dental treatments
Advantage Plan 2 – Periodontal Disease Maintenance
Adult — $497 per year
2 exams per year
Any necessary X-rays
4 periodontal maintenance procedures per year
20% discount on all dental treatments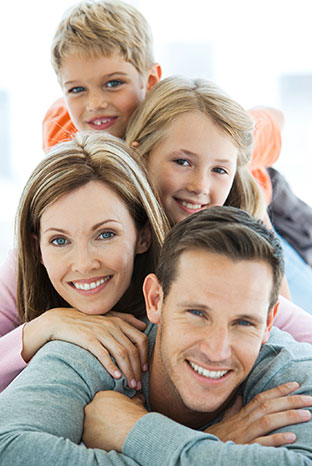 What are the Benefits?
With your annual enrollment, you'll receive select preventive treatments at no extra charge and a 20% discount on all other services at our dental practice! That means whether you need extra restorative treatments or you are interested in cosmetic procedures, you can save hundreds as a member.
Our membership plan also eliminates all the hassles of traditional insurance:
No deductibles
No annual maximums
No claim forms
No waiting periods
No monthly premiums
No caps on procedures
How Do Costs Compare?
| Treatment | Without Plan | With Plan |
| --- | --- | --- |
| Recall Exam | $55 | free |
| Adult Teeth Cleaning | $92 | free |
| Child Fluoride Treatment | $43 | free |
| Dental Sealant | $53 | $42 |
| 2-Surface Composite Filling | $234 | $187 |
| Porcelain Crown | $1169 | $935 |
| Complete Upper Denture | $1650 | $1320 |
How Do I Join?
Joining is easy! Just call or email our office or mention the plan at your next appointment. We'll provide you with more information and walk you through the easy enrollment process. Don't wait to start saving today!
Contact Us